August 24,, 2023


Dear Community,
As we approach Rosh Hashana and Yom Kippur, we think about what we can do to enjoy a more meaningful life in the year ahead.

So many people have unresolved differences with friends and family. It is a good time to get the differences resolved. Sometimes there is a minor misunderstanding that leads to severe break in relationships. Many mediators have noticed that.

IAJF is very fortunate to have two experienced mediators who are willing to devote their time in resolving issues within our community.

Please see the information about Vida Halavi and Robert Rad below. All matters are handled confidentially. Please leave a message at our office and one of the mediators will contact you. At this point, we thank Mr. Abe Shofet who served as a mediator this past year.

Please note that there is a window of opportunity till September 15 to apply for families to leave Iran (a long procedure). Please see the HIAS information below.

Many of our affiliates are eligible to receive funds to secure their building for safety against attacks. We intend to hire a grant writer to serve the needs of the community. If interested in participating, please let us know. We may be able to have the grant writer receive a percentage of funds secured. Please see the message from the Jewish Federation of Greater Los Angeles below with all of the details. Please let us know if we can help. If you are a grant writer, please contact us.

There is other information below that you can view at your leisure.
Shabbat shalom.
M. Elie Alyeshmerni
President
https://www.rabbisacks.org/covenant-conversation/ki-teitse/the-limits-of-love/
Ki Teitse: The Limits of Love
: کی تیتسه: حدود عشق

A notable topic in this parsha addresses profiling, judging others based on their skin color or the land they come from. "Do not despise the Egyptian, because you were a stranger in their land." The Egyptians once gave refuge and supported the Israelites during a time of famine. Their people had honored and respected Joseph. The daughter of a later Pharaoh adopted a Jewish infant to spare him from death. The evils committed against the Hebrews were by "a new King who did not know of Joseph," not the people as a whole. Therefore, the Tanach teaches us that our evaluations of others or their nations, should be based solely from a moral standpoint and never on the basis of ethnicity or skin color.
Vida Bakshian Halavi is a mother of four, a proud member of the Iranian American Jewish community, as well as an attorney and mediator.

In addition to her professional and family obligations, she is the co-chair of the Dispute Resolution division of the Iranian American Jewish Federation and a board member of the Persian American Women's Conference (PAWC).

She attended the international Community School in Tehran until she and her family immigrated to the US following the Iranian revolution of 1978. She graduated from Beverly Hills High School, received her bachelor of science degree in economics from UCLA and her Juris Doctor degree from Southwestern Law School.

In her 30 years of practice as an attorney, she witnessed the stress on the parties involved in litigation, as well as the relationships lost as a result of miscommunication or a lack of understanding of their rights and duties. She is a passionate advocate of early dispute resolution in order to preserve both financial resources as well as valuable business and social relationships.

Our community has a long history of using the wisdom and intervention of its elders to resolve disputes, and the Iranian American Jewish Federation of Los Angles (IAJF), has always been at the forefront.

Today, more than ever we need a caring and knowledgeable third-party neutral peacemaker, someone who is not involved in the dispute and doesn't have any stake in the game, someone who can bring fresh eyes and ears and a new perspective, someone who will hear both sides while maintaining the parties' privacy and confidentiality, someone who can guide the parties toward a balanced and fair resolution outside of the formal court system.

Through this process the parties are assured that all matters remain confidential and that their sensitive matters remain private, plus the parties have the added benefit of reducing uncertainty in the outcome of their dispute by actively participating in crafting creative solutions based on their unique needs and concerns, rather than having a decision imposed on them by a judge or jury.

This process is particularly valuable for disputes between parties who have ongoing relationships, such as business partners or family members, as it can help preserve those relationships.
I am pleased to join the leadership of IAJF and be of service to the community in resolving conflicts. I am a passionate and experienced professional who has dedicated my career to resolving conflicts, empowering communities, and creating positive social change. With a background in real estate, business, banking, and law. I have leveraged my diverse expertise to serve various causes and organizations that align with my values. I am currently on the advisory board of Maman Nonprofit.I am a certified Senior Mediator and I obtained Dispute Resolution Certificate from the Los Angeles City Attorney's office. I am also a volunteer citation hearing officer for the Los Angeles City Attorney's office. I have volunteered over 200 hours as a mediator and facilitator for various causes involving landlords, tenants, property owners, and neighbors. My passion for giving back to the community has led me to volunteer as a client liaison for Magbit Foundation and Jewish Federation since April 2020. In this role, I have helped clients access social services such as CalFresh and Covid rent relief funds by reviewing and assisting people with applications and connecting them with government offices. I have also assisted many underprivileged families to obtain vouchers for Section 8 and low- income housing, since I have personal relationship with real estate developers and can facilitate the process.I have been providing emotional support and guidance to Jewish communities who are facing challenges and hardships. My vision is to create a more peaceful and equitable world where everyone can thrive and contribute to the common good. I believe that by applying my skills and experience in conflict resolution, social service, and community engagement, I can make a positive difference in the life of others and support the mission of non-profit organizations.
Dear Community Partners, The Jewish Federation of Greater Los Angeles' Community Security Initiative is providing the below information and attached schedule regarding the application period for the California state Nonprofit Security Grant, which is open.

Your organization may be eligible to receive up to $250,000 in grants per location to support target hardening and other security enhancements. These grants are administered by the California Office of Emergency Services (Cal OES) with the goal of integrating the preparedness activities of nonprofit organizations that are at high risk of a terrorist attack and hate crimes with the broader state and local preparedness efforts.

Cal OES has detailed information regarding the application workshop schedules on the attached memorandum. Links to join these meetings are included in the attached document. Key facts:The application deadline is Thursday, September 28, 2023, 5:00 PM (PDT). No late submissions will be accepted nor considered.There is a total of $19,000,000 made available.Any non-profits located in FEMA's designated urban high-threat areas and small and rural areas that are determined to be of high-risk can apply.This grant funding can be used to support target hardening activities.Non-profits MUST apply through their State Administrative Agency (SAA) and all communication must be through the SSA. For CA, that is CalOES.Applicants are graded on a point system, with extra points given to those organizations that haven't previously received funding.Organizations are still eligible for funding even if funding has been received from other security grants in the last 5 years.Questions can be directed to CSNSGP@caloes.ca.gov. We have your vulnerability assessment on file. If you are interested in receiving a copy of your last assessment, please email your request to CSI@JewishLA.org. Only the listed points of contact at each site in our database can make requests for reports. Your vulnerability assessments do not expire per Cal OES.Stay Vigilant,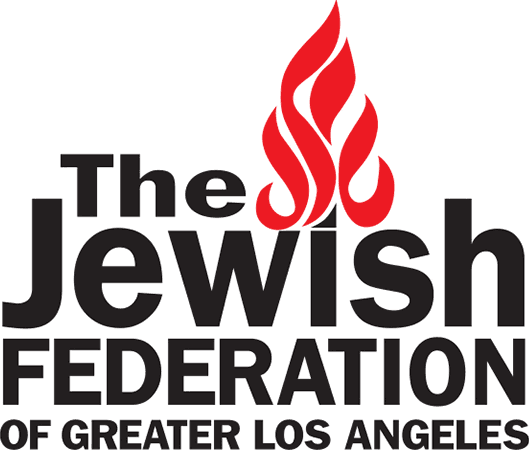 The Community Security Initiative (CSI) strengthens the heartbeat of Jewish L.A.
The Jewish Federation of Greater Los Angeles
6505 Wilshire Blvd., Los Angeles, CA 90048
323-202-4566 • CSI@JewishLA.org
JewishLA.org • Facebook • Instagram • Blog
Join us on Zoom for our panel discussion, 'The Many Colors of Zionism.'
Tuesday, Sept. 19, at 4 p.m. Pacific time.
in us on Zoom for our panel discussion, 'The Many Colors of Zionism.'Tuesday, Sept. 19, at 4 p.m. Pacific time.
NA'AMAT USA's National Executive Director, Susan Seely, will host a conversation with four social media trailblazers. They'll be diving into their motivations and experiences as Jewish influencers who showcase diversity based on their own identities. Don't miss out hearing from:Amy Albertson (@theamyalbertson), a Chinese-American JewTori Greene (@divreitori), a Latina JewElisheva Rishon (@therealeli7designs), a Black Orthodox JewChloe Levian (@thatpersianjew), a Persian JewSecure your spot by registering through this link:

---